Township Office:



906-498-2251
A Progressive Town with Natural Beauty
Hermansville, Michigan is centrally located in the beautiful Upper Peninsula of Michigan.  With progressive historical roots as the birthplace of the tongue and groove hardwood flooring industry, Hermansville has a unique heritage. The community strives to keep its progressive roots alive while promoting the welfare of its residents.  It is a town of great beauty and proud residents.  The community has an active Economic Development organization that works to promote industry and support area businesses.  It is a great community to live and to setup business.
Photo credit – Josh Bedgood
Township businesses providing services
Building a Stronger Community Together
Please visit this area of our website frequently for important notices and updates from the Township Clerk.  Please feel free to reach out to the Township Clerk if you have important questions or comments.
Community Club Hours
The Hermansville Community Club gym is open from 12:30-2 for any adults interested in walking for exercise. Please check in at the Senior Center Downstairs. The only entrance open will be through the Senior Center. Happy walking!
Sewer System Usage
Meyer Township Sewer Authority is advising residents that the only thing to be flushed through the sewer lines is regular toilet paper. NO cloth, plastic, or wipes of any kind should ever be flushed down your toilet. Even if they say they are flushable wipes they will still ruin our sewer equipment.
Reporting Gas Leaks
To report a gas leak or gas emergency call 1-800-947-5000 DO NOT call the Township. We have nothing to do with Gas or Electric utilities and you may be wasting precious time in a dangerous situation.
To report a Street light that is not working call 1-800-662-4797 or go online to we-energies.com or call the Township office or a Township Officer and we can report it for you.
Public Library Hours
Hermansville Public Library hours:
Tuesdays, 9-2:30
Wednesdays, 9-2:30
Thursdays, 9-2
Township Board Meetings - 3rd Wednesday
The Meyer Township Board meets the 3rd Wednesday of each month in the lower level of the Community Club at 6:30 p.m. cst.
Add your event to the community calendar
We would love to add any local events! Please call 906-498-2251 or email if you would like to have your event added to our calendar.
clerk@hermansville.com
IXL Museum Hours
The IXL Historical Museum is open June through August, Friday-Sunday from 12:30-4pm. If you would like to volunteer or donate in any way to the IXL Museum please email Joan or Mary. For group tours call 906-498-2326. Find the IXL Historical Museum on Facebook! 906-498-2181
Mary Zychowski : mzski1311@gmail.com
Joan Daniels: wgdaniels@hughes.net
MISS DIGG 811
According to MISS DIGG 811 – Approximately 25% of all damage to our infrastructure is caused by a property owner doing work on their own property.  A big chunk of damages occur simply because the person doing the digging wasn't properly informed of the rules and regulations regarding Public Act 174.
MISS DIG 811 is trying to change that! You can check out more information about MISS DIG 811 here!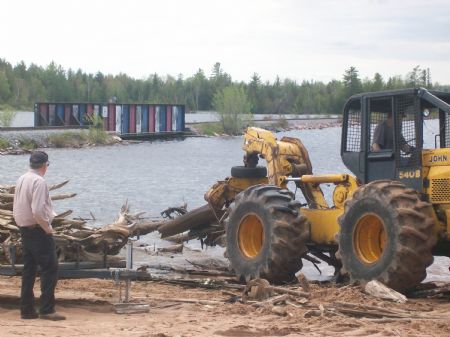 Hermansville Pond Aeration Project
Ongoing Hermansville pond aeration project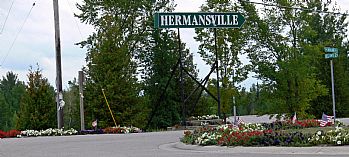 Community Improvement Project
Ongoing community improvement project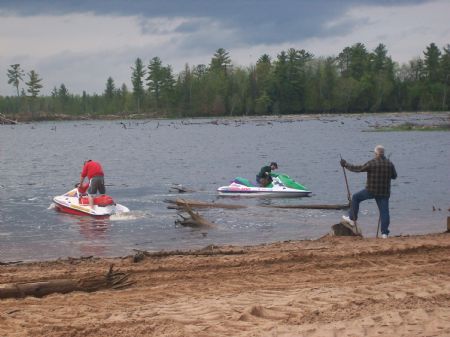 Hermansville Pond Cleanup Project
Project to remove additional stumpage from the pond
"The biggest little town in the Upper Peninsula!" – Quote from the IXL Reporter, June 1928

Mission Statement:

To Promote and oversee all interests of Meyer Township including Financial, Developmental Opportunities, and any other intrinsic values for the betterment of the people of Meyer Township; To preserve and respect Meyer Township's culture and heritage while providing efficient services; To be innovative and responsible while shaping the vision for the future.
Video Credit – Upper Limits Media
Regular Clerk hours: Fridays 8:00am – 10:30am